From front to back, our various solutions with electronic shelf labels (ESL) provide innovation and business organization, creating value for our customers. Get inspired here. With our fully graphic electronic shelf labels you can remotely change prices and promotions in seconds – across one store or thousands. Featuring the latest electrophoretic display (EPD) technology, our fully graphic displays reduce glare and are viewable through close to 180°.
The wireless ESL communicator handles a two-way communication between your ERP and the electronic shelf labels – reporting that updates have been made and providing details such as battery voltage and temperature, so you can ensure the display's quality is always high. And, with an integrated Bluetooth option, you can not only easily align prices across your channels, you can also offer personal and rewarding promotions through your app, based on a shopper's location in store. This is how in-store communication should be…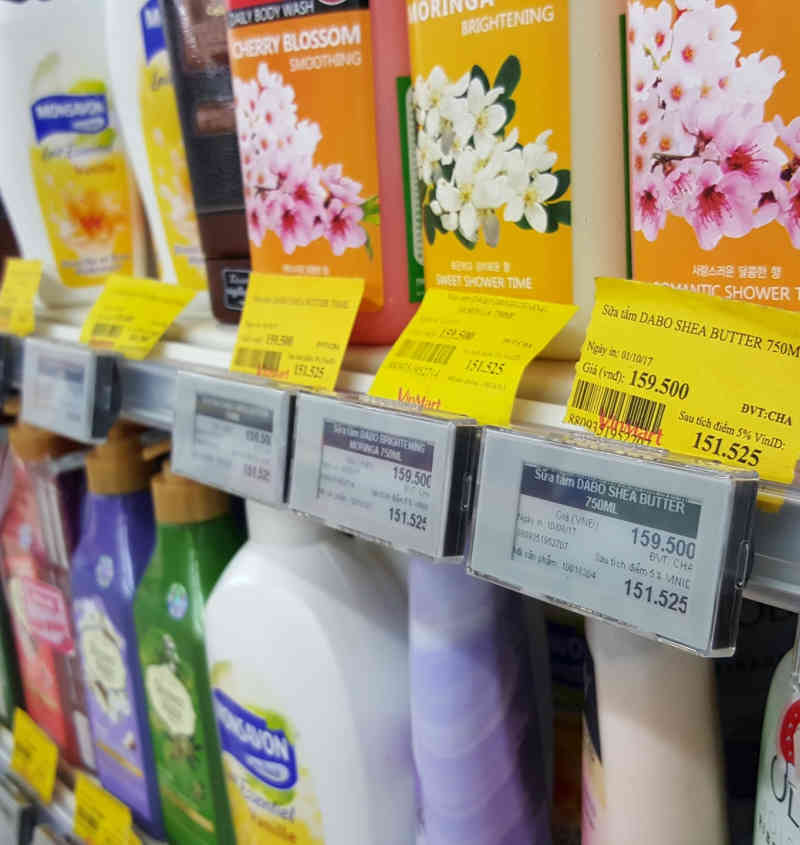 Mobile ticketing is the purchase of admission to events through a mobile device, including the delivery of digital tickets to a smartphone for use in place of traditional paper tickets.
Many event-organizing groups now choose to sell tickets via smartphone to improve convenience and accessibility, while also reducing infrastructure costs. For example, the National Football League (NFL) moved entirely to using mobile tickets in 2018 and no longer takes PDF or "Print at Home" tickets. Besides sporting events, other industries such as airlines, museums, tourist attractions and movie theaters are implementing mobile ticketing for their customers.
POS software is used to process customer transactions, accept payments, and update inventory levels for a retail establishment. Depending on the vendor, businesses can choose between on-premise, cloud-based, or hybrid deployment models. Cloud solutions are generally less expensive on the front end, support greater mobility, and require less IT maintenance. However, some business may choose on-premise or hybrid solutions to ensure offline access in the event of an internet outage, or to secure deeper integrations with POS hardware (barcode scanners, card readers, cash drawers, etc.)
School solution is a collection of computer instructions, specially designed to manage the day-to-day administrative tasks of schools. School management software allow schools to digitally monitor the daily activities along with managing all the resources and information on a single platform. In contemporary, most of the schools are using school management software to increase efficiency, productivity, and hence saving a lot of time involved to carry out various administrative operations. These software also help in reducing the pressure of managing huge data from schools.
We are a full-service strategic ecommerce consultancy.
Our global expertise in delivering ecommerce solutions and experiences will bring value to your business and your customers. Our expert teams, paired with the latest technologies, we have helped brands, manufacturers, distributors make the leap to digital commerce in over 23 countries.
THE CITY NEVER SLEEPS. WE WORK 24/7 TO SUPPORT THE CUSTOMERS