Optori Software's services and solutions, by collaborating with leading technology partners, are strengthened to together boost revenue growth, expand markets reach, facilitate sales and operation processes, and enhance product and service offerings.
With a strong network of teaming relationships that aims to deliver comprehensive solutions to address customers' business and technology problems, Optori and the partners are able to help customers optimize financial & organizational opportunities while minimizing risks & costs
Magento Commerce
As trusted Magento Commerce Partners, our team can build your B2C or B2B solution rapidly and in a cost-effective manner. Whether your brand is an established business looking to boost sales or a fast-growing brand looking to enhance your customer experience, Optori can design and deliver your solution.

Sitecore
Optori and Sitecore have a strong partnership across both the Sitecore XP Experience Platform (a powerful CMS) and Sitecore XC Experience Commerce (perfect for personalized ecommerce). Optori has also developed Sitecore Commerce Accelerators to get your business selling online, fast.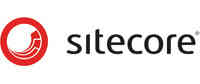 Shopify Plus
For business seeking a low maintenance, low complexity SaaS ecommerce platform, Shopify Plus should be considered. As Optori is Shopify Partners with experience in Retail projects.

OPTICON
We developed the barcode software applications for whole Opticon's Scanner Product. So our solution run very well on the barcode scanner of Opticon. We also distribute the Opticon products, such as: barcode scanner, digital signage and ESL solution.

WORDPRESS
We have a strong relationship with the top software companies who developed the sites base on WordPress platform in many years. Our team learned the technique and we are ready to support and give a good advice for the customers in ecommerce field. Base on our other solutions, it will be a general solution for your business.

Google Ads
We are a silver partner with Google Ads in many year. We server the account and deploy the digital marketing plan on Google Ads with the effective cost & best value.